What Started All This - SP 4449

by Arlen L. Sheldrake
"While preparing to move our household goods, I came across my favorite book: Southern Pacific Daylight, Train 98-99 by Richard K. Wright, Volume 1. Book Number 284 is autographed by the author and dated September 19. 1970." Wes Camp 1/10/2021 email.
With this information, I would remind readers that this book caused Wes to fall in love with the art deco inspired Daylight locomotive. He took this love into the planning for the American Freedom Train in 1974, arguing that the looks of the Daylight locomotive and its burning of oil versus coal would be good for the AFT.
As one would say, the rest is history. The SP4449 was selected to pull the American Freedom Train, Doyle McCormack was selected to lead the restoration team, and the SP 4449 lives today in the Oregon Rail Heritage Foundation Doyle L. McCormack Enginehouse.
The looks of the art deco inspired Southern Pacific 4449 continue to attract visitors to the Oregon Rail Heritage Center from around the world….something that Wes knew it would do, and did, in attracting visitors to the American Freedom Train exhibit train as it toured the United States.
Book graphics for this article provided by Wes Camp.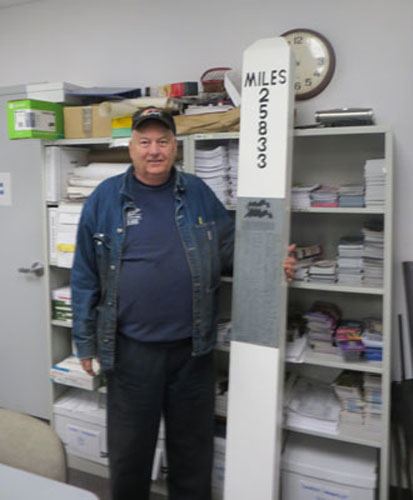 One could ask.....what if Wes had not purchased the Wright book......... - Arlen L. Sheldrake